Kiedy nasz pojazd staje się pojazdem uprzywilejowanym?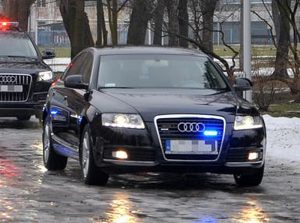 Ostatnio skręcałem w lewo na dość dużym skrzyżowaniu. Bardzo się zdziwiłem kiedy tuż przed maską mojego samochodu śmignęła czarna limuzyna wymuszając pierwszeństwo przejazdu. Miałem zielone światło a limuzyna czerwone. Dopiero po sekundzie dostrzegłem malutkie niebieskie światełka migające za tylną szybą. To miał być niby "pojazd uprzywilejowany"? No właśnie, czy niebieskie lampki wystarczą?
Kierowcy czarnych limuzyn powinni pamiętać, że to nie są testy na spostrzegawczość. Tak małych światełek nikt nie jest w stanie zauważyć. Przepisy mówią, że:
światło emitowane przez urządzenie sygnalizacyjne powinno kontrastować odpowiednio z otoczeniem i warunkami jego stosowania; nie może ono być zbyt silne, aby nie powodowało olśnienia, ani zbyt słabe, aby nie powodowało złej widoczności sygnału,
Na początek – co to jest pojazd uprzywilejowany: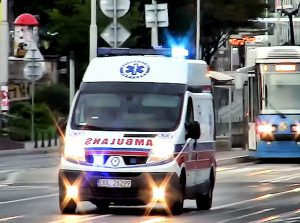 Pojazd uprzywilejowany – pojazd wysyłający sygnały świetlne w postaci niebieskich świateł błyskowych i jednocześnie sygnały dźwiękowe o zmiennym tonie, jadący z włączonymi światłami mijania lub drogowymi;
Jak widzimy nie tylko niebieskie lampki ale: sygnały dźwiękowe oraz światła mijania. Jeśli nie masz włączonych tych trzech elementów jednocześnie nie jesteś pojazdem uprzywilejowanym!
W Polsce sygnały świetlne pojazdów uprzywilejowanych są tylko koloru niebieskiego (dodatkowy czerwony przeznaczony jest tylko do jazdy w kolumnie).
Sygnały dźwiękowe muszą spełniać odpowiednie normy
Trochę inne wymagania określają "kolumnę pojazdów uprzywilejowanych". Wtedy tylko pierwszy i ostatni pojazd musi spełniać wymagania pojazdu uprzywilejowanego – włączając dodatkowo czerwone sygnały świetlne. Wówczas wszystkie pojazdy poruszające się pomiędzy nimi, nawet jeżeli nie wysyłają żadnych sygnałów, uważa się za uprzywilejowane. Przepisy zabraniają również wjeżdżania między znajdujące się w kolumnie pojazdy.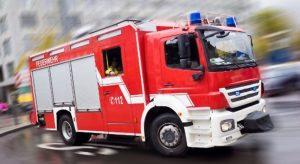 A kto jest uprawniony do prowadzenia pojazdów uprzywilejowanych?
W Polsce do kierowania pojazdem uprzywilejowanym jest wymagane:
ukończenie 21 lat
posiadanie prawa jazdy odpowiedniej kategorii
orzeczenie lekarskie oraz psychologiczne o braku przeciwwskazań zdrowotnych do kierowania pojazdem uprzywilejowanym
ukończenie kursu dla kierujących pojazdami uprzywilejowanymi
posiadanie zezwolenia na kierowanie pojazdem uprzywilejowanym w zakresie określonej kategorii prawa jazdy
W następnym artykule powiemy jakie uprawnienia ma pojazd uprzywilejowany i jak powinni zachować się kierowcy innych pojazdów słysząc sygnały alarmowe.